"Today Dr. Suri performed one of the first Matrix Autologous Chondrocyte Implantation (MACI) knee surgeries in the United States. It was the first arthroscopic-assisted MACI surgery in the United States, which enabled a smaller incision to be used, instead of the traditional larger incision."
One of Dr. Suri's patients courtside at a Pelicans away game in New York
Dr. Misty Suri in Shanghai, China at the NBA Global Games representing the New Orleans Pelicans as Director of Medical Services and Head Team Physician, with Head Coach Alvin Gentry (center) and Associate Head Coach Darren Erman (right).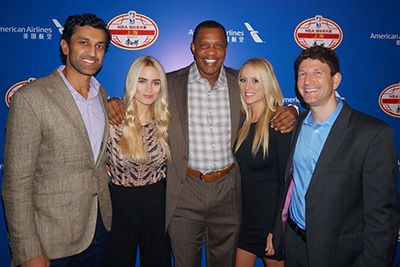 Dr. Misty Suri has been invited as guest to Brazil Metcalf Meeting combined with Regional Meeting from June 29th to July 02nd, 2016.
2016 NFL Pro Bowl in Honolulu
Working on Darren Woodson's elbow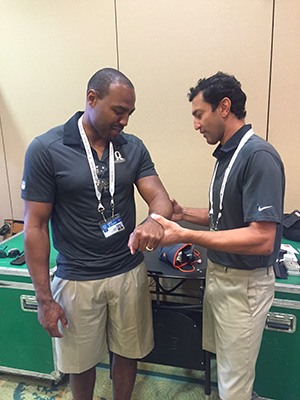 With former Saints players Darren Sproles and Malcolm Jenkins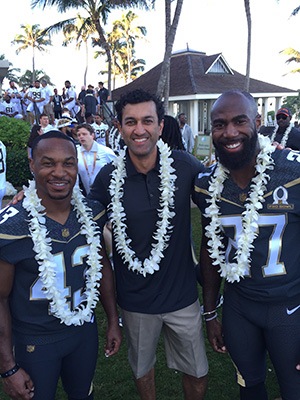 With Cam Jordan from the Saints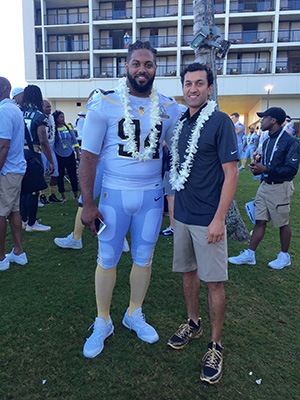 Arthroscopic Suprascapular Nerve Decompression

Ulnar Collateral Ligament Reconstruction Intraoperative Pictures
Results of arthroscopic repair comparable to debridement for labral tears
A recently presented study shows equivalent short-term results between patients with femoroacetabular impingement who had labral tears treated with either arthroscopic repair or debridement and indicated age as a predictor of outcomes.
"In this comparison of the two groups, preoperatively they were the same and postoperatively they were the same as well," Misty Suri, MD, said during his presentation.
He added, "Our initial results at 13 months showed that age was the only predictor of a good outcome."
Click here to read more.
Arthroscopic Hip Surgery with Dr. Misty Suri – Part 1
Arthroscopic Hip Surgery with Dr. Misty Suri – Part 2
Arthroscopic Hip Surgery with Dr. Misty Suri – Part 3
---
You will need the Adobe Reader to view and print these documents.